Blade Runner Nexus 6 Pris - OOAK custom Blythe doll
€

1,199.00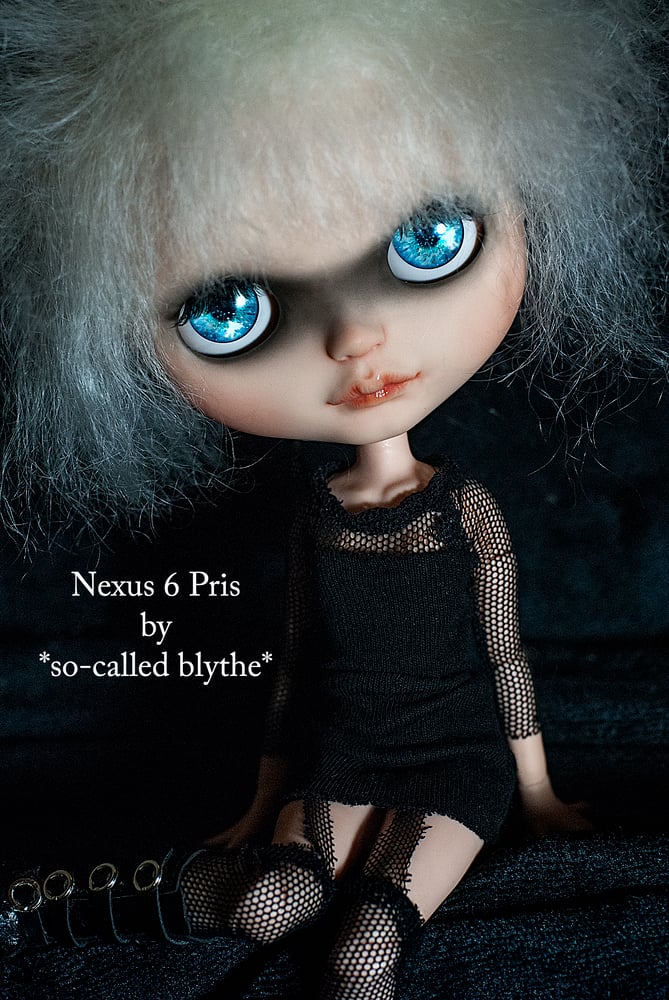 Early in the 21st century, the Tyrell corporation advanced Robot evolution into the Nexus phase - a being virtually identical to a human - known as a Replicant.
The Nexus 6 replicants were superior in strength and agility, and at least equal in intelligence, to the genetic engineers who created them.
Replicants were used off-world as slave labor, in the hazardous exploration and colonization of other planets.
After a bloody mutiny by a Nexus 6 combat team in an off-world colony, replicants were declared illegal on earth - under penalty of death.
Special police squads - Blade Runner Units - had orders to shoot to kill, upon detection, any trespassing replicant.
This was not called execution. It was called retirement.
Nexus 6 Pris is my latest OOAK custom Neo Blythe doll from 2019.
* EBL mold T42 base doll with blonde mohair rerooted
* Complete faceup sealed with MSC UV cut flat
* 4 new pairs of chips: 2 special Blade Runner by puppelina, 2 handpainted
* Art lids
* New eyelashes
* Pure Neemo S body
* New pullcharms
* Signed blackplate
More pics in instagram: @socalledblythe
INTERNATIONAL BUYERS - PLEASE NOTE: Import duties, taxes, and charges aren't included in the item price or postage cost. These charges are the buyer's responsibility
You can reserve her by a non refundable deposit of $200, layaway plan is available too
For further information, please email me to socalledblythe@gmail.com 
Thank you!!